Chinese Language Program at a Lowest Cost in a Nice University

By shirly on 2019-06-20
Location: Luohe, Henan Province
Chinese language program
Tuition fee: 4400/Y
Accommodation fee: 3000/Y/Double room
Application expired date: At the end of July.
Application fee: 1000
Application documents:
Age 18 to 23, No students fromPakistanand African seats were filled already Confirmed seats !
Requirements:
1. Passport
2. Passport sized photo
3. Certificate of physical examination record (3 months valid)
4. Certificate of non criminal record (3 months valid)
5. High school certificate
6. High School Transcript
7. Study Plan
Only students whose documents are READY contact me.
Good qualities of accommodation, the photos of dormitory are as below: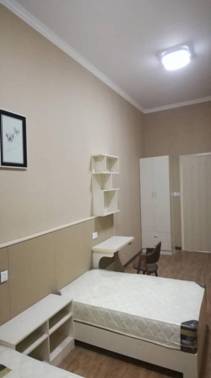 If you want to apply, please feel free to contact Shirly for more details:
Shirly
www.cuecc.com
Tel: 0086-15857187587
Whatsapp: 8615068158042
Facebook: Shirly Guo
Twitter: Shilry81054676
Instagram: guo.shirly
Wechat: CUECC2
Email:recruit@cuecc.com
skype: teachcn
QQ:2853662504